---
---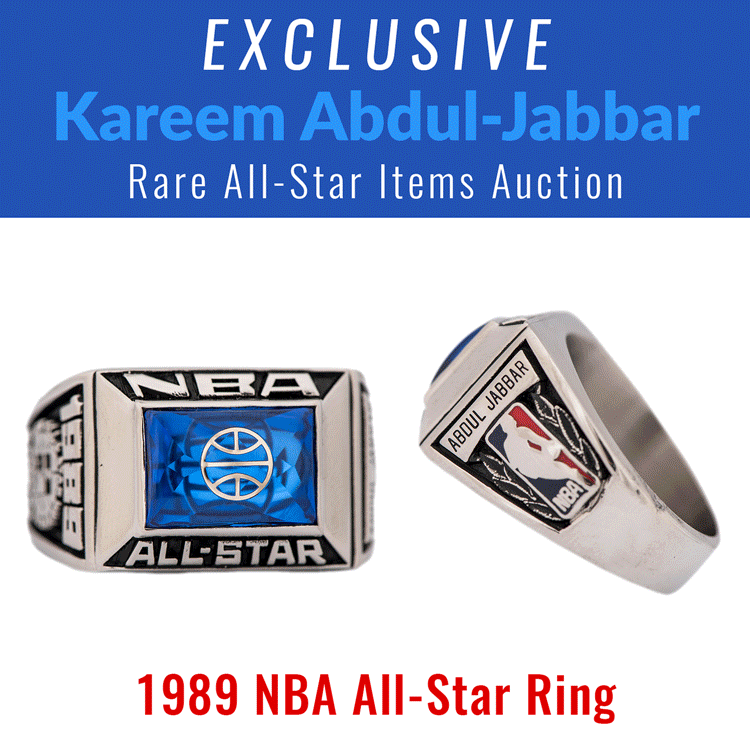 Rare All-Star Items Auction End March 2, 2019!
---
"My sports memorabilia also have a history. My history. My life. And, oddly, since my life is still happening and ever-evolving, I am less personally attached to those items than I am to my desire to create new history for myself—and futures for others. Much of the proceeds from my auction will go to support my charity, the Skyhook Foundation, whose mission is to "give kids a shot that can't be blocked." We do this by sending children from economically challenged schools to five days in the Angeles National Forest to experience the wonders of nature and learn the basics about science, technology, and engineering. Camp Skyhook is an immersive hands-on experience that takes kids out of school for 5 days and 4 nights. They go from auditory learning to utilizing all of their senses in the great outdoors. Our hope is not just to get them out of the city to commune with the outdoors, but to stimulate an interest in the sciences that might lead them to fulfilling careers.
So, when it comes to choosing between storing a championship ring or trophy in a room, or providing kids with an opportunity to change their lives, the choice is pretty simple. Sell it all. Looking back on what I have done with my life, instead of gazing at the sparkle of jewels or gold plating celebrating something I did a long time ago, I'd rather look into the delighted face of a child holding their first caterpillar and think about what I might be doing for their future. That's a history that has no price. Finally, having worked with Ken Goldin in the past, and seen the track record of success of Goldin Auctions, I have no doubt the auction will be successful and many collectors throughout the World will be adding prized possessions to their collections."
---
---
---
---
---
---
---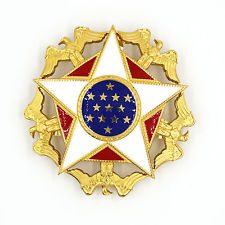 Presidential Medal of Freedom
"Receiving the Presidential Medal of Freedom would be an honor under any circumstances, but receiving it from President Obama, who has fought so tirelessly to bring about social justice for everyone, makes it that much sweeter. I'm especially proud to be sharing this award with some of the people who have influenced my life. This acknowledgment invigorates me to continue the battle until everyone shares the great bounty of opportunity that this country has to offer. I'm hoping it will inspire others to do the same."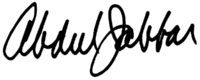 ---
---
---
---
---
Basketball Legend
---
Kareem Abdul-Jabbar
is the NBA's all-time leading scorer, a six-time NBA champion and the league's only 6x MVP. He is one of a handful of influential and respected black men in America who has a national platform as a regular contributing columnist for newspapers and magazines around the world, such as The Guardian and The Hollywood Reporter where he shares his thoughts on some of the most socially relevant and politically controversial topics facing our nation today. After 50 years as an athlete and activist, he offers his perspectives as a nationally recognized speaker who regularly appears on the lecture circuit. He is the recipient of 2 Columnist of the Year Awards in (2017 & 2018) by the Southern California Journalism Awards. 
Currently, Abdul-Jabbar serves as the chairman of his Skyhook Foundation whose mission is to "Give Kids a Shot That Can't be Blocked" by bringing educational STEM opportunities to underserved communities through innovative outdoor environmental learning. A NY Times best-selling author, he has written 15 books, including two recent memoirs: "Becoming Kareem" for young readers, and "Coach Wooden and Me" about his lifelong friendship with famed UCLA coach John Wooden. His second installment of the Mycroft Holmes series, entitled "Mycroft & Sherlock" was released in October of 2018.  The last book in the trilogy "Mycroft & Sherlock: The Empty Birdcage" releases September 2019.

His Emmy Award-winning HBO Sports documentary, Kareem: Minority of One, debuted as HBO's most watched and highest rated sports documentary of all time. Currently, he is in the writers room working on Veronica Mars for Hulu, and in development on his first original T.V. series for Warner Brothers.
Before leaving office President Barack Obama awarded Abdul-Jabbar The Presidential Medal of Freedom, the nation's highest civilian honor.
---
---