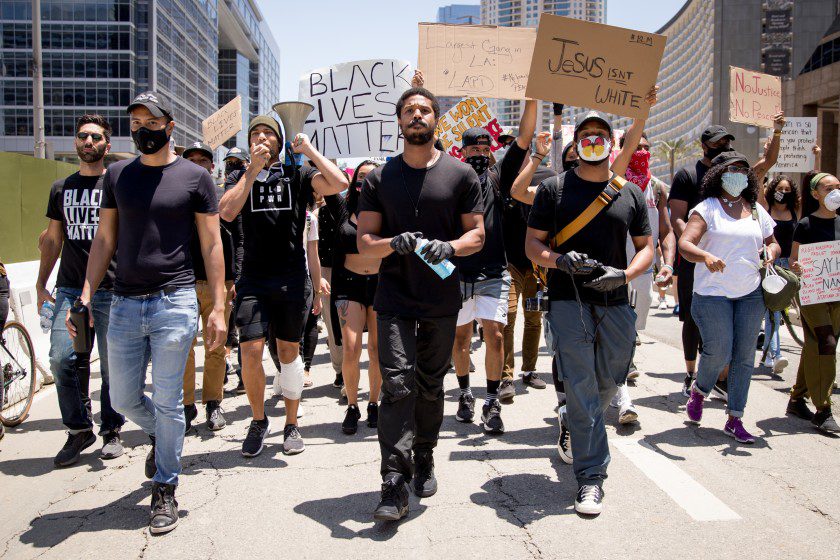 "I hear America singing, the varied carols I hear."
My old UCLA coach, John Wooden, used to quote that opens in a new windowWalt Whitman poem often, and I've been hearing its echoes on the streets lately. The people out protesting systemic racism and vowing change are "singing with open mouths their strong melodious songs" about the America that could be — that should be.
But in my 60 years of social activism, I've heard these gospel songs before and my fear is that once the spotlights go down, the sympathetic audience — now moved to tears by the chorus — simply goes home, the words to the songs quickly forgotten.
You can't be in the business of social reform without a deep reservoir of hope and faith in the general goodness of people. And some of my faith has been rewarded in recent days: City and state governments are instituting police reforms, private corporations are drawing up more inclusive policies, media companies are firing executives, actors and writers for racist or misogynistic behavior. Celebrities and politicians are making public statements in support of Black Lives Matter and other progressive organizations. Sports organizations are offering apologies for past acts of exclusion.
My optimism was further kindled when I saw dozens of police officers across the country hugging and linking arms with protesters. My father was a decorated police officer and I think he would have faced the protesters with sympathy rather than scorn. But I've felt hope like this before. And tears of hope in this country have often been replaced by tears of frustration and rage.
Civil rights activists are not here to fluff the public's conscience, nor is the cause of "equality for all" a nostalgic throwback, like efforts to recapture Woodstock. It's a matter of life and death. It's a matter of lopsided access to healthcare, of children denied equal educations and therefore unable to claim secure economic futures.
Throughout my life, I've seen these cycles of outrage, public protests and political promises. And then comes a silent slip-sliding back to the status quo until another horrific event grabs our attention again.
Read full article at opens in a new windowlatimes.com