Saturday, May 27, 2017 from 2:00 PM to 6:00 PM PDT
UCLA Pauley Pavillion
301 Westwood Plaza
Los Angeles, CA 90095

Kareem Abdul-Jabbar in Conversation With Tyus Edney
UCLA Black Alumni Association & UCLA Afrikan Student Union Cordially Invite You to Attend a Premiere Book Signing for Kareem Abdul-Jabbar's "COACH WOODEN AND ME: Our 50-Year Friendship On and Off the Court" (Published by Grand Central Publishing – May 16, 2017) featuring Kareem Abdul- Jabbar in Conversation with 1995 NCAA Champion, Tyus Edney.
FREE General Admission – Conversation and Book Signing with Kareem
3:30pm – Kareem will have a 1-1 conversation with Tyus Edney to discuss his new book. Introductions by ESPN Broadcast Journalist Cari Champion. Book signing immediately following. Books will be available for purchase between 10am-6pm
$100 VIP Reception
2:00pm – Winston Doby Legacy Scholarship VIP Reception, Photo and Book Signing with Kareem Abdul-Jabbar. Introductions by UCLA Alumni Association President Christine Simmons
---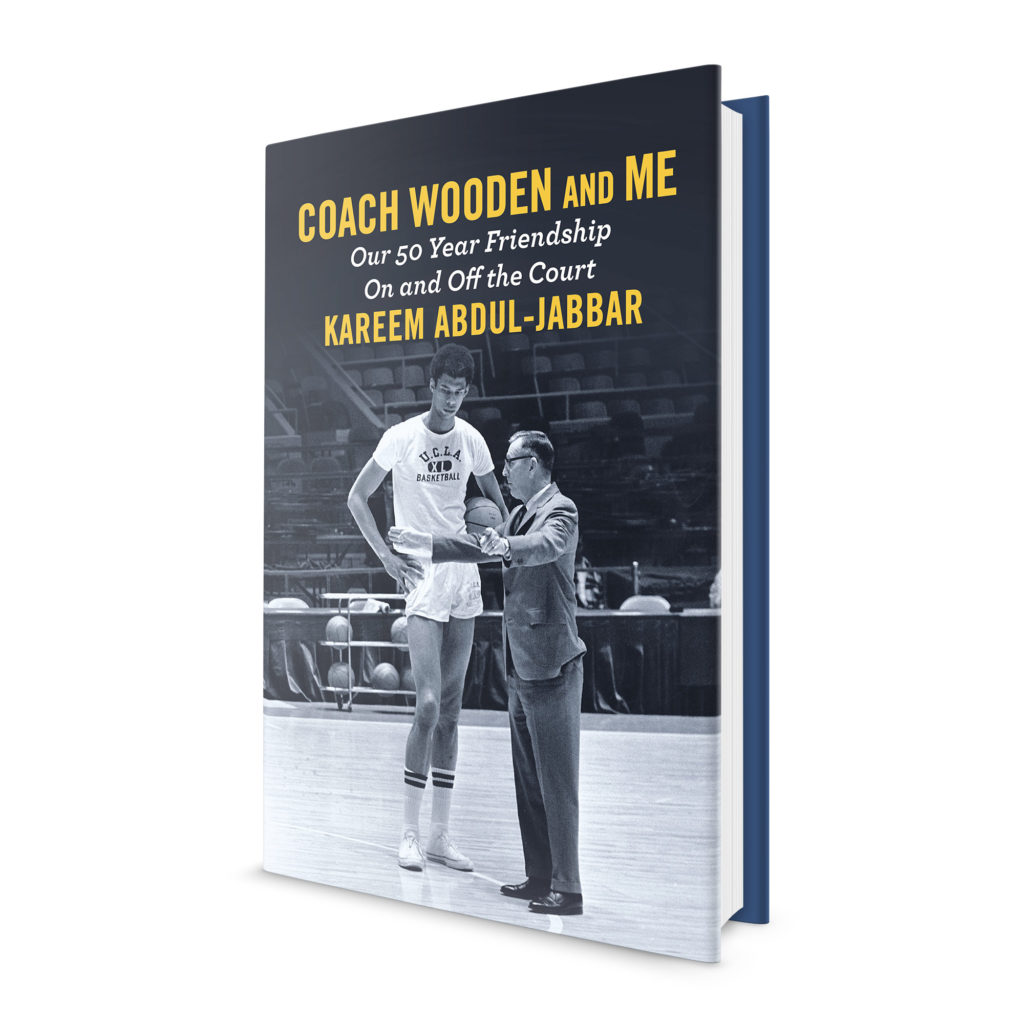 COACH WOODEN AND ME
The book is about Kareem Abdul-Jabbar's 50 years of friendship with Coach John Wooden, who were brought together by the game of basketball and formed one of the most enduring and meaningful relationships in sports history.
In 1965, 18-year old Lew Alcindor, who would later change his name to Kareem Abdul-Jabbar, left New York City to play basketball for Coach John Wooden at UCLA. It was the beginning of what was to become a 50-year long relationship that ended with Kareem sitting at his 99-year old coach's bedside on a June evening in 2010, holding his hand, just before he died. This is the story of their enduring friendship, both on and off the court.
On the court, Abdul-Jabbar led UCLA to three national champions, and was named the Outstanding Player in the NCAA for each of those years-a feat that has yet to be matched in college basketball. Wooden coached UCLA for 27 seasons and won more NCAA championships than any other coach in history.
Off the court, they transcended their athletic achievements to gain even wider recognition and tremendous national respect. They came together at the height of the civil rights era, and Coach Wooden made sure that every player on his team got the same opportunity and was treated equally. Even when Kareem controversially adopted the Muslim faith, and changed his name to Kareem Abdul-Jabbar,
Wooden was there to support him.
Abdul-Jabbar will intimately reveal the lessons Coach Wooden taught from putting your socks on right, to the philosophies in his famous "Pyramid of Success", and how they shaped his life, and more generally take you back to the
basics of what a coach should be.
Part memoir, and part inspirational, this book is filled with untold stories about the famous pair; private correspondence; exclusive interviews with other teammates and coaches, friends, and even family, on Coach Wooden's impact; and much more.
Kareem Abdul-Jabbar is the NBA's all-time leading scorer and a Basketball Hall of Fame inductee. Since retiring, he has been an actor, a basketball coach, and the author of many New York Times bestsellers. Abdul-Jabbar is also a columnist for many news outlets such as The Washington Post, The New York Times, TIME Magazine and The Hollywood Reporter writing on a wide range of subjects including race, politics, age, and pop culture. In 2012, he was selected as a U.S. Cultural Ambassador and in 2016 Abdul-Jabbar was awarded the Presidential Medal of Freedom, the nation's highest civilian award which recognizes exceptional meritorious service.
He lives in Southern California.
Tyus Dwayne Edney is an American former professional basketball player and current assistant coach at UCLA. Listed at 5 feet 10 inches, he was the point guard for UCLA from 1991 to 1995, leading the Bruins to the 1995 NCAA National Championship, the last championship won by UCLA. His game-winning shot for UCLA in the 2nd Round of the 1995 NCAA National Championship is considered to be one of the most famous plays in NCAA Tournament history. An All-EuroLeague First Team selection twice, he led Zalgiris Kaunas to the 1999 EuroLeague title.
Learn More at UCLA Black Alumni Association
Related News