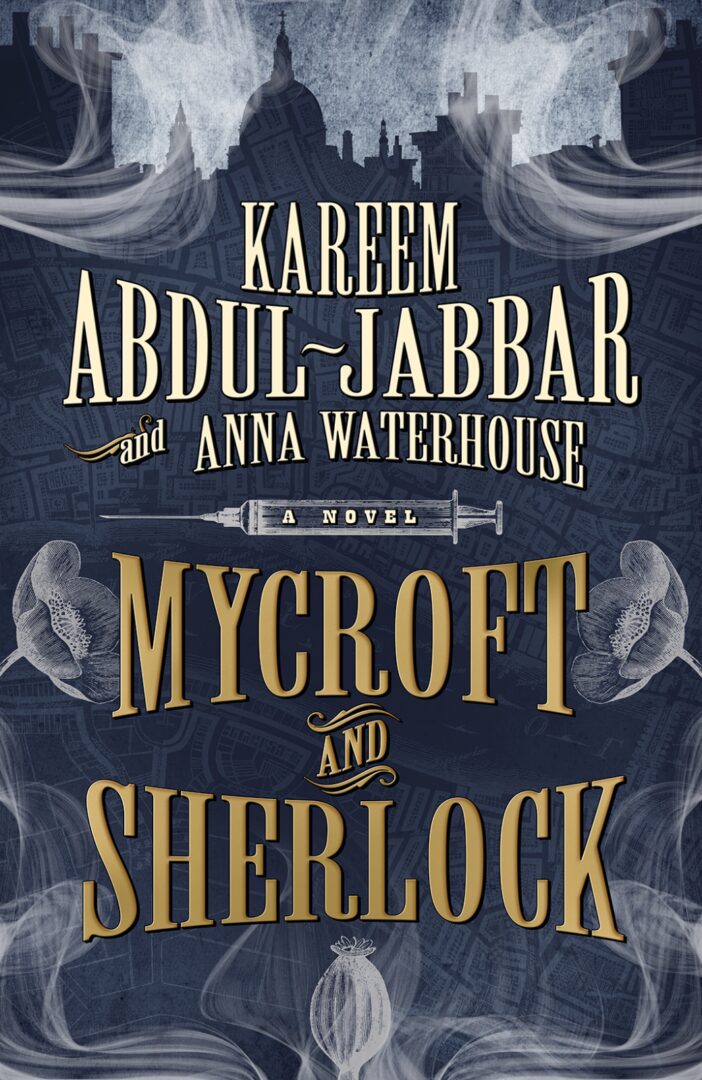 by Graeme McMillan
This fall, basketball legend Kareem Abdul-Jabbar will continue to uncover the secret history of Sherlock Holmes' smarter brother with the release of Mycroft and Sherlock, his second collaboration with screenwriter Anna Waterhouse. THR has the exclusive debut of the cover for the book, above, as well as more information about what brings the Holmes brothers together on an all-new case.Following up on their hit 2015 novel, Mycroft Holmes, Abdul-Jabbar and Waterhouse's second book in the series — a third is scheduled for 2019 — is set in 1872, and sees a young Mycroft and Sherlock unintentionally investigating the same mystery as they seek the reason behind the growing opium trade. Despite the pair's good intentions and a common problem, a lifetime of keeping secrets and mutual suspicion might derail their first team-up before they can uncover the truth.

"In this new adventure, readers will be introduced to Kareem and Anna's fascinating depiction of the young Sherlock Holmes, a character both uniquely theirs and wonderfully recognizable to devotees of the original canon," editor Miranda Jewess said in a statement from publisher Titan Books. "As Sherlock embarks on his inaugural detective case, we see the first signs of the singular man he will become."

Abdul-Jabbar added, "It is very much a privilege and a responsibility to continue in the vein of Arthur Conan Doyle. Anna and I hope that our imagining Mycroft and Sherlock's younger years, and Sherlock's first case, will entertain ACD's many impassioned fans, and that — curiosity being what it is — we will attract new fans into the fold."

Mycroft and Sherlock is set for release Oct. 9.
Read more at opens in a new windowThe Hollywood Reporter.