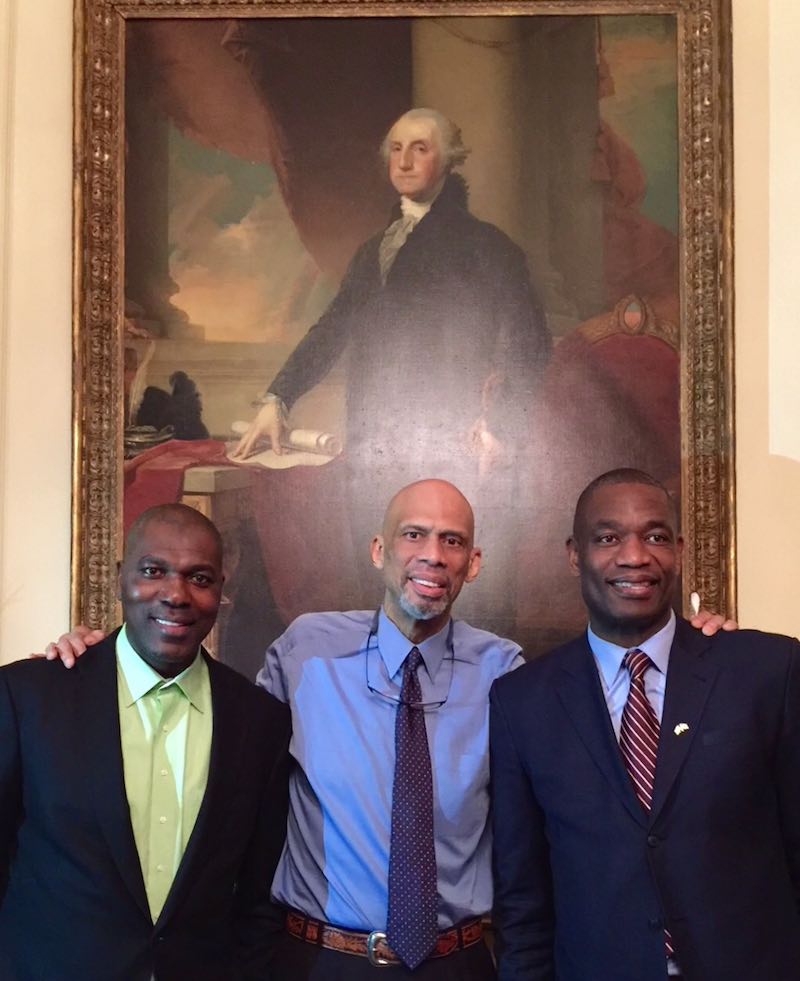 London – A star-studded reception took place Tuesday night at the U.S. ambassador's residence, Winfield House.
You could count the basketball legends walking in the door as guests quickly reached for their phones to snap photos.
Hakeem Olajuwon, Kareem Abdul-Jabbar, Walt Frazier, Dikembe Mutombo, John Starks and Bruce Bowen all were in attendance.
Matthew Barzun, the U.S. ambassador to the Court of St. James, clearly enjoyed hosting the event.
"It's a tall crowd," he quipped.
Bucks coach Jason Kidd and his wife Porschla, assistant coaches and Bucks players made an appearance at the event, part of the festivities leading up to Thursday's regular-season game between Milwaukee and the New York Knicks at the O2 Arena…
opens in a new windowRead More
---
Recent News
[recent_posts type="post" category="news" count="3″ offset="1″ orientation="horizontal" no_image="fals" fade="false"]