What was your first reaction when you saw the video of the white cop kneeling on George Floyd's neck while Floyd croaked, "I can't breathe"? If you're white, you probably muttered a horrified, "Oh, my God" while shaking your head at the cruel injustice. If you're black, you probably leapt to your feet, cursed, maybe Read More »
Read More
"Kareem's op-ed on racism resonated hugely with our readers as few pieces have done. More than 3 million people read the piece on our website."
Sue Horton OpEd Editor LA Times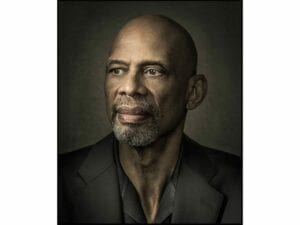 At this point, Kareem Abdul-Jabbar has spent more of his life as a best-selling author than a pro-basketball player. But for Abdul-Jabbar, who still holds the NBA's career scoring record, the second act as a writer isn't so much something new as the continuation of an inquisitiveness that preceded his status as living sports legend.
Read More